Our Timber Cluster
Our Luxury Furniture - Akiba
Our Showroom
Gabon Wood Show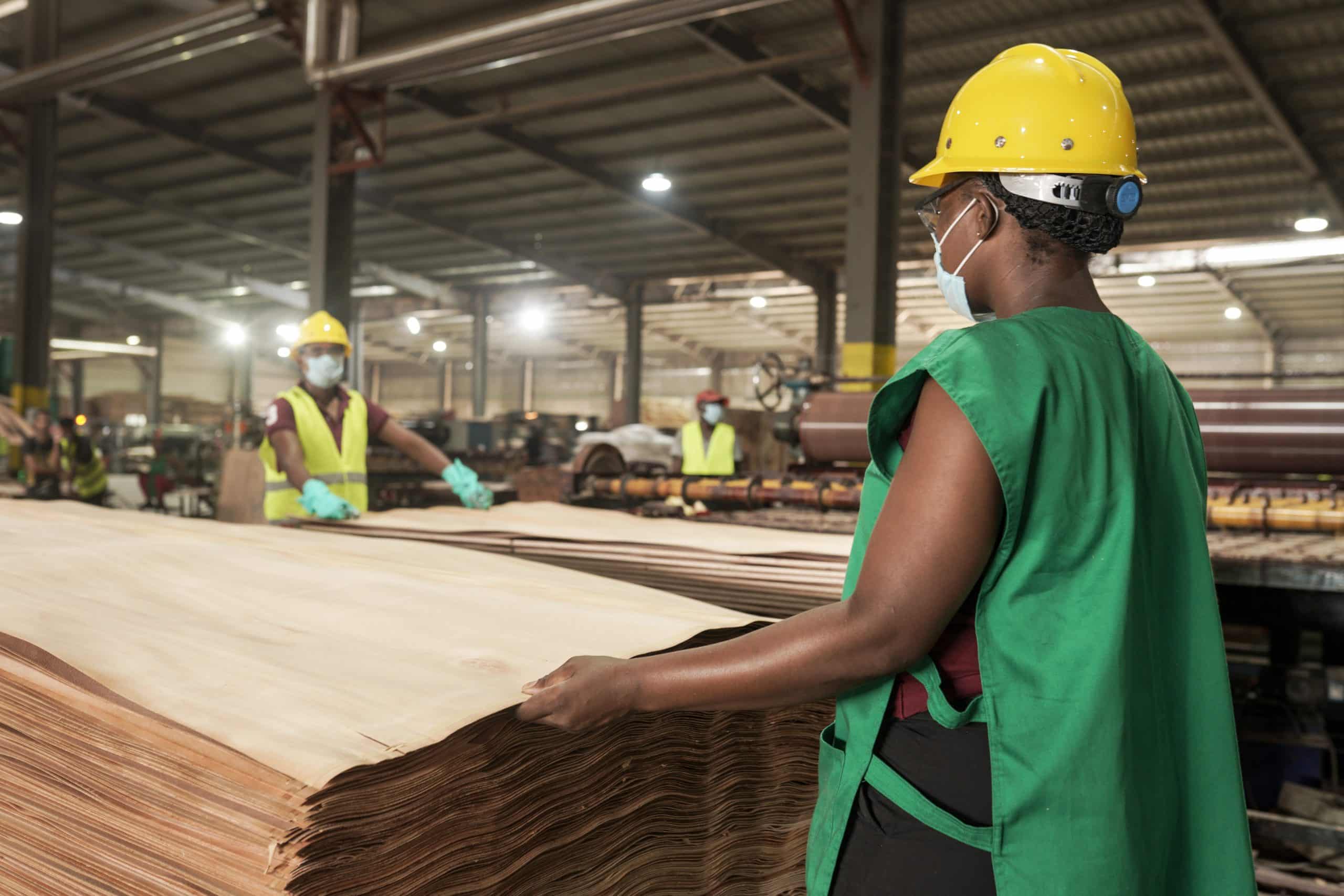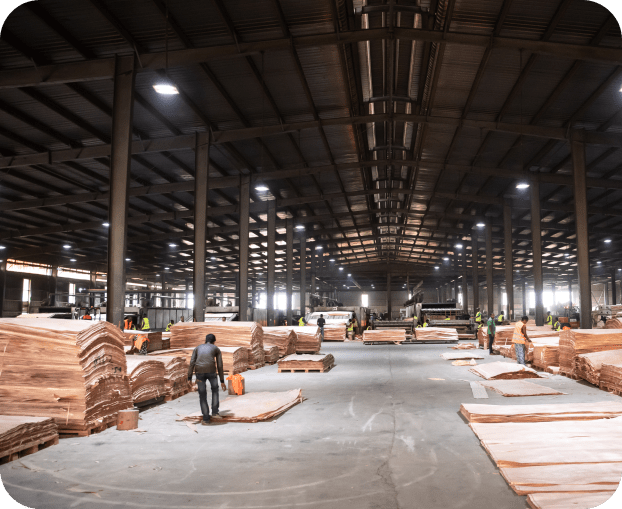 Timber at the heart of GSEZ Nkok's activities
Covered at 88% by forest and with 12.5 million hectares of sustainably managed forests containing over 400 species of trees, including the well-known Kevazingo and the popular Okoumé, Gabon is the reference and flagship component of the timber industry.
With 3.4 million m3 produced each year, Gabon has become Africa's leading producer and exporter of tropical veneer, and the world's second-largest exporter.
A major figure in this industry, GSEZ has its own supply chain of timber to keep various wood-processing businesses up and running. Around 25 timber companies produce nearly 40,000 m3 of raw wood per month, stored in a log park with an area of 40 hectares.
Our timber cluster includes 88 companies operating from 1st to 3rd processing and has recorded an annual volume of 1000,000 m3 of processed wood in 2021.
6000 m2
of space for
machinery
4000 m2
of wood drying installations
6000 m2
of floor space for packing and logistics
Different timber processing within GSEZ

13 units
in production for sawn timber :
Processing stage where wood is cut into different shapes. Main companies are Gabon Wood Industries (2011), Wood Pro (2017) and Companie Dan Gabon (2016). These all meet the international chain of custody standard FSC- STD – 40 004
35 units
in production for veneer:
Greenply (2016) and Evergreen (2016) are specialized in the production of veneer sheets, which is the result of the 2nd transformation of wood.


3 units
in production for plywood
Star Ply was the 1st company to meet the international chain of custody standard FSC- STD – 40 004. It produces plywood by gluing veneer sheets. Gabon is known for manufacturing luxury plywood 100% Okoumé.
A conglomerate of 14 small and medium-sized companies producing furniture from rare essences made in Gabon.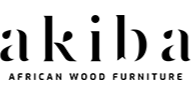 beautiful lifestyle spaces
It is thanks to the great diversity of exotic noble wood essences, international designers, a skilled local workforce, a wood cluster that we have created the ultimate standard in wood furniture.
Drawing inspiration from the unique natural beauty of Gabon's tropical forests, Akiba is a luxury wood furniture brand ushering in a new era of ethically sourced and conservation-led forestry.
Akiba is a pioneering African brand founded on the respect that Gabon has for its forests and defined by its elegance, integrity and sustainability.
Akiba's vision is to champion a new industry for sustainable African timber, producing high-end premium furniture made locally in Nkok, Gabon with the upmost respect for nature, conservation, and the community.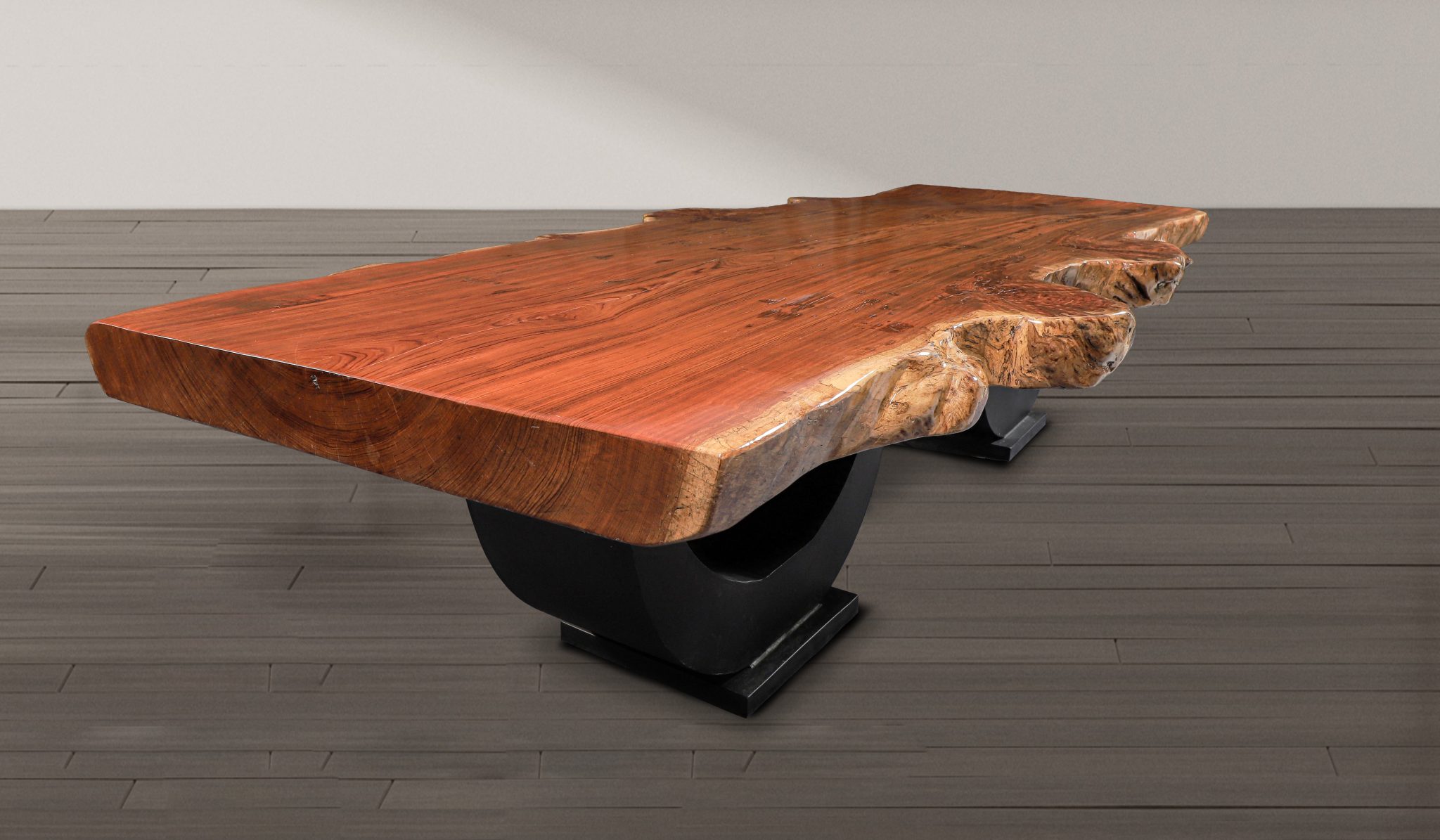 A showroom with an area of 3000 m², exhibiting 100% Made in Gabon furniture was opened to the public in 2018.
Once a year, GSEZ organizes the Gabon Wood Show.
This is the first-ever Wood, Woodworking Machinery & Forestry Equipment specialized exhibition in West and Central Africa and takes place in the heart of the capital city of Libreville, with easy access to the venue.
This type of exhibition allows for industry experts to interact and delve deeper into the African industry and the products on offer. It is also a great opportunity to seize the special lucrative deals on offer by the exhibitors during the show.
Finally, the Gabon Wood Show gives all attendees a chance to explore the premium African wood species in order to expand or include them in their portfolio of products.