Gabon: A land of opportunities…
Gabon is located in western Central Africa. It is bordered by Equatorial Guinea to the northwest, by Cameroon to the north, by the Republic of Congo to the east and south and by the Atlantic Ocean to the west. It covers nearly 270,000 km², 88% of which is covered by tropical forest and has a population of 2.3 million. The official language of Gabon is French, but English is increasingly used, especially in business.
Libreville, the capital city, is the major urban area of the country, comprising one-third of the population.
The Gabonese government is taking steps to make Gabon an emerging market by 2025, with an economic policy based on 3 pillars: green growth, industrialization, and services.
Gabon is endowed with valuable assets starting with its forest that covers 88% of the territory. Gabon's rainforest is recognized to be one of the most diversified in Africa, characterized by an exceptional variety of rare wood species.
Natural resources in Gabon: Oil, natural gas, diamond, niobium, manganese, uranium, gold, timber, and iron ore.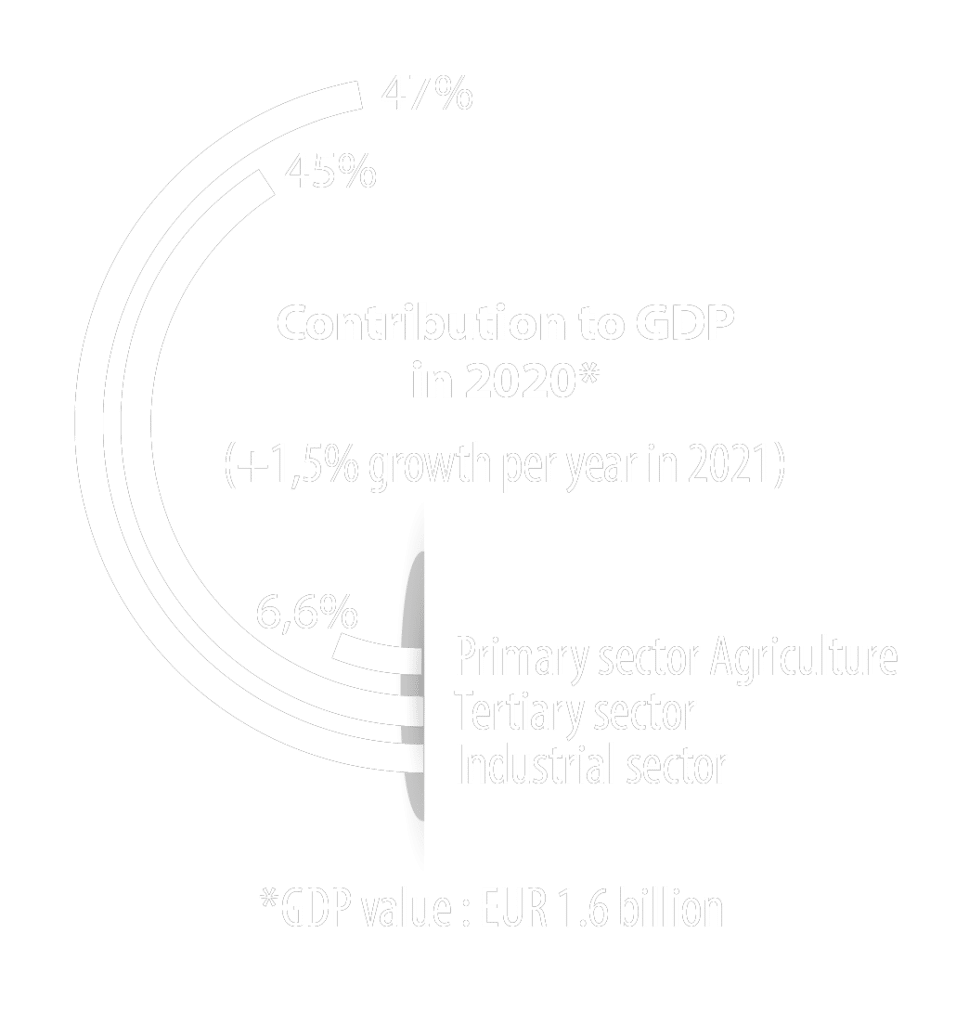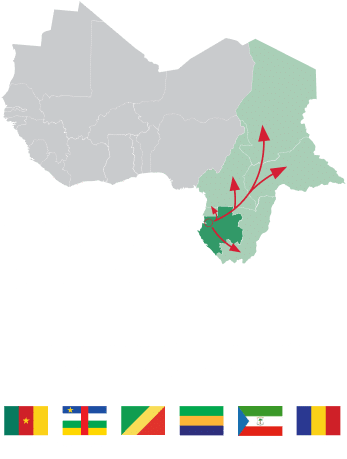 Member of CEMAC
2,621.9 billion CFA francs of exports in 2020
985.1 billion CFA francs of imports in 2020
Hydrocarbons – Wood – Minerals
Safe, politically, and socially stable country
Investor-friendly policies and fiscal incentives for investors under the SEZ Act (exemption from income tax, TVA, and customs, etc.)
Single Window Clearance System
No local partner required

Currency backed to zero

i.e., devaluation or fluctuation risk [FCFA pegged to EURO]
Part of CEMAC Zone – barrier-free access to a market of 45 million in population
Strategic location and access to a West African market of 250 million in population.
WOOD SECTOR-SPECIFIC BENEFITS
88% of the country is covered in forest
22 million Ha of natural forest and 12.5 million hectares of sustainably managed forest containing over 400 species of trees of which 80 species are commercially traded
Availability of raw materials 
The Administrative Authority of the Economic Zone with Privileged Regime of Nkok (AAN) has the main mission of coordinating and ensuring the operational supervision of the functioning of all the administrations and services of the State installed within GSEZ.
To expedite government approvals, a Single Window approval facility comprising all relevant departments and agencies is established in a single building within the SEZ.
GSEZ offers a unique tax status that creates a stable and competitive economic climate for companies and factories who want to establish themselves within the zone.
To ensure the competitiveness of investors, the Gabonese Government has granted several tax and customs benefits to the SEZ:
0% corporate income tax
(35% outside SEZ).
Exemption
from customs duties on imported equipment and raw materials
0% on property
(11.25% outside SEZ)
100%
capital repatriation and profits
VAT exemption
(18% outside SEZ)
0%
on taxes on services for 10 years