Notre plateforme industrielle
Lancée en 2010, la Zone Economique Spéciale (GSEZ) de Nkok est un parc industriel multisectoriel situé à 27 km de Libreville. D'une superficie de 1 126 ha, elle comprend une zone industrielle, une zone commerciale et une zone résidentielle. La ZES regroupe 144 entreprises de 17 pays opérant dans 22 secteurs industriels, dont un cluster dédié à la transformation du bois qui regroupe 84 entreprises. GSEZ est un PPP entre ARISE IIP et le gouvernement du Gabon.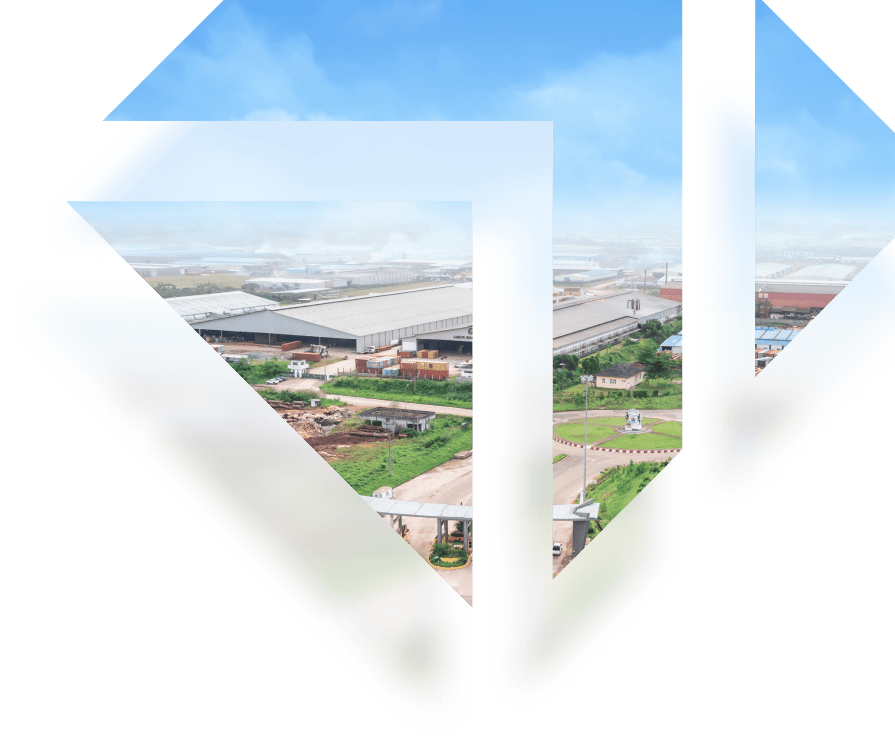 Classée meilleure zone industrielle du monde dans le secteur du bois par le
FDI Intelligence-Financial Times en 2020.
de produits exportés en 2021
provenant de 19 pays différents et opérant dans 22 secteurs industriels
de bois transformé en 2021
d'investissements avec un total de $1,8 milliards de dollars USD générés en investissements directs étrangers
600 ha déjà développés et 526 hectares pour le développement futur
Top 500
Une joint-venture entre Arise IIP et la République du Gabon. Le mandat confère à GSEZ le développement et la gestion de l'infrastructure, l'amélioration de la compétitivité industrielle et la création d'un écosystème d'affaires respectueux de l'environnement au Gabon.
Première entreprise opérationnelle à l'intérieur de GSEZ
– SHINAGO
Africa Finance Corporation (AFC)
devient actionnaire.
Traceur
GSEZ devient le centre de fabrication de l'Afrique Occidentale et Centrale, faisant du Gabon le premier exportateur de placage d'Afrique et le deuxième au monde. En partenariat avec Forest Resources Management et Brainforest, création de Tracer, une agence indépendante qui filtre et recadre tous les flux de grumes entrant dans la zone de Nkok et garantit que 100 % du bois entrant dans la zone est légal, traçable et responsable.
GSEZ entre
dans le cercle des 500 premières entreprises Africaines du classement Jeune Afrique.
144 investisseurs rejoignent GSEZ
Nombre d'investisseurs installés dans la zone et travaillant dans des domaines variés allant de l'unité de séchage, les scieries, le placage, le contreplaqué, les usines de meubles en bois, les produits pharmaceutiques et le recyclage du plastique. GSEZ est désignée comme la meilleure zone économique spéciale au monde pour la production de bois par le classement 2020 FDI Intelligence (Financial Times).
Certifié Neutre en Carbone
Première Zone Industrielle d'Afrique certifiée « Neutre en Carbone ».
"GSEZ is a Public Private Partnership between the Gabonese State, represented by the CDC, and the ARISE Group born from the will of the Highest Authorities, headed by His Excellency, Mr. President of the Republic- Ali Bongo Ondimba, to provide our country with a full-fledged tool for the second and third local transformation of wood. Today, this model tested in Nkok has been extended to Ikolo near Lambarene and Mpassa Lebombi near Franceville. It is the recognition of the excellence of this model that has resulted in our zone being awarded the title of the best economic zone in the world in the field of wood production in the FDI intelligence 2020 ranking of the Financial Times."
Mrs Patricia Danielle MANON
General Director Administrator of CDC, Gabon (Deposit and consignment fund)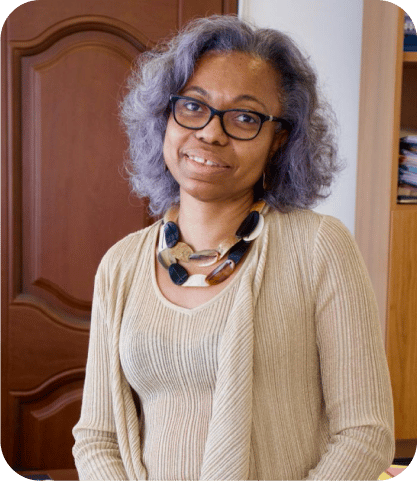 Transformation du bois
Scierie
Placage
Contreplaqué
Panneau de particules
Meubles
Charbon de bois
Pellet
Résine et produits chimiques
Transformation des aliments
Équipement de télécommunication
GSEZ est autonome et comprend toutes les infrastructures industrielles et sociales nécessaires, avec de multiples possibilités d'accès aux sites par la route et le chemin de fer, ce qui facilite l'installation et le travail sur place.
Participez à notre succès
Opportunités d'investissement
Le bois reste le principal secteur cible. Cependant, nous sommes ouverts à tous les types d'investisseurs et nous avons des entreprises actives dans d'autres secteurs industriels. Les secteurs potentiels comprennent l'alimentation, l'agroalimentaire, les produits chimiques et le recyclage.
Dans le secteur du bois, les entreprises concernées opèrent actuellement de la première à la troisième transformation, avec une chaîne de valeur complète et des services logistiques intégrés.
Top 500
A joint venture between Arise IIP and the Republic of Gabon. The mandate grants GSEZ to develop and manage the infrastructure, enhance industrial competitiveness build an eco-friendly business ecosystem in Gabon.
---
2010
2014
---
First operational company inside GSEZ
– SHINAGO
First Africa Finance Corporation (AFC)
devient actionnaire.
---
2016
2018
---
Traceur
GSEZ rises as West/Central Africa's manufacturing hub, making Gabon Africa's top veneer exporter and the 2nd in the world.

In partnership with Forest Resources Management and Brainforest, creation of Tracer, an independent agency that filters and records all log flows entering the Nkok area and ensures that 100% of the timber entering the area is legal, traceable, and responsible.
GSEZ entre
dans le cercle des 500 premières entreprises Africaines du classement Jeune Afrique.
---
2019
2020
---
144 investisseurs rejoignent GSEZ
number of investors setteled in the zone working in a various domain ranging from kiln dry unit, sawmills, veneer, plywood, wood furniture factories, pharmaceutical products and plastic recycling.

GSEZ is nominated as best special economic zone in the world in timber production by 2020 FDI Intelligence ranking(Financial Times).
Certifié Neutre en Carbone
Africa's first carbon-neutral certified industrial zone
---
2021